Thinking of selling your property?
Find out the value of your home with a Professionals in-home property appraisal
After inspecting the property, your local Professionals agent will provide you with an estimate value of your home in TODAY'S market.
What's included in our personalised Professionals property sales appraisal

Market conditions assessment
The property market never stands still. Our experts evaluate local and national market trends that can affect your property's value.

Location and surroundings insights
The best macchiato? The best school? We look at the education, shopping and leisure facilities that make your property more attractive.

Expert advice from your local Professional
Receive clear and grounded advice from someone who lives in your community, as our experts are locals like you.

A comprehensive property report
But what's it really worth? We provide the detailed view of the value of your home within your area and current property market.
NOW is the time to have your property appraised

Appraising your property in three easy steps

1. Let us know some details about your property
Two story? 1 bedroom apartment? Cul-de-sac? Every home is different! Tell us about your property and any features that make it unique.

2. Your local Professionals agent will arrange a visit
Your local Professionals expert will get in touch to arrange time visit and view the property, at a time that's convenient for you.

3. Receive a comprehensive report of your property's value
Our experts will provide a comprehensive report on your property, that can help you determine if it's the right time to sell.
Make an informed decision about the sale of your property

Our reputation is over 40 years in the making
"We could not be happier, our home sold a week before auction. The guys made it very stress free and guided us with the sale details. We had all the information to make the selling of our house much easier."
"The team provide a friendly, hassle free and smooth process. Thank you for the consistency in the communication and the professionalism with my property."
A property appraisal with Professionals is the most
comprehensive way to value your home in today's market.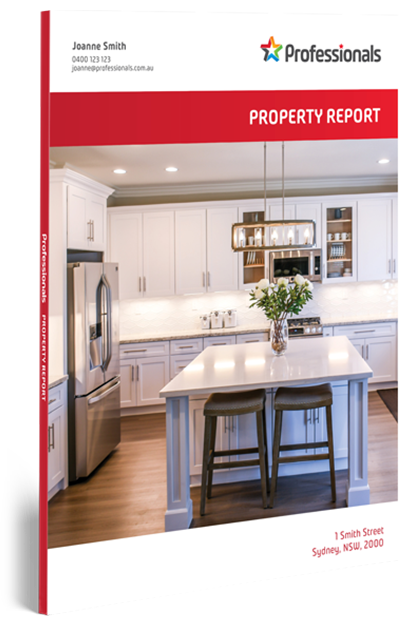 Your report will contain:

Property size and floor plans
Accurate property plans help potential buyers know they can fit their life under one roof – from the kids to the couch to the garage!

Estimated property value
We know your suburb! Our years of expertise as property professionals in our local areas means we can provide the most accurate property value estimations.

Recently sold properties near you
Identifying the sales potential value of your property against recent number of sales and property prices in your area.

Suburb insights and activity
Whether looking for that perfect café or public park to jog in, our report highlights the local leisure, education and lifestyle features attractive for potential buyers.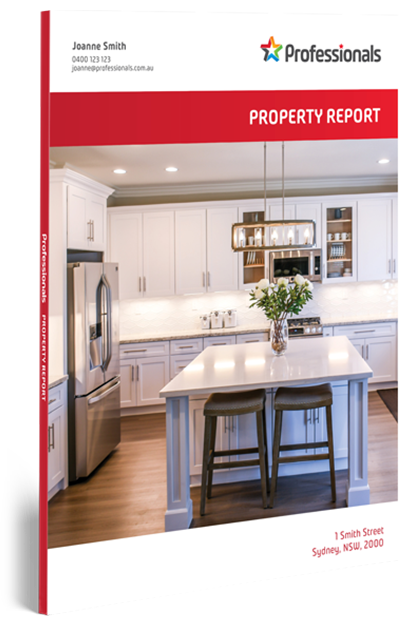 Get this comprehensive valuation after your in-home or virtual appraisal

Why sell with Professionals?
Online estimates are automatically generated by data and don't include the little things that make your home unique.
Anyone can get an instant online property estimate with the click of a button, but is it really worth it?
There's nothing to lose in getting an accurate appraisal of your property. Organise your appraisal today!

Get your free, no-obligation appraisal with your local Professionals agent and discover the true value of your home.